Best drones 2020 under $1000
If you are looking around to buy the best drone under $ 1000 in 2020, then we are here to help you out. Drones are the best invention in the photography world to provide you with real flying pleasure. We have performed quadcopters testing by analyzing all technical aspects and user reviews. We have enlisted top quality drones that ensure you to capture gems in the pile of junk. 
Here, we will evaluate and compare the drones which are presently available for online purchase. You can find impressive drones under $1000 having a wide range of features such as autonomous flight system, intelligent battery arrangement, headless mode, and more. 
Our Drones Recommendations:
Editor's note: We'll be updating this list regularly whenever new drones are launched.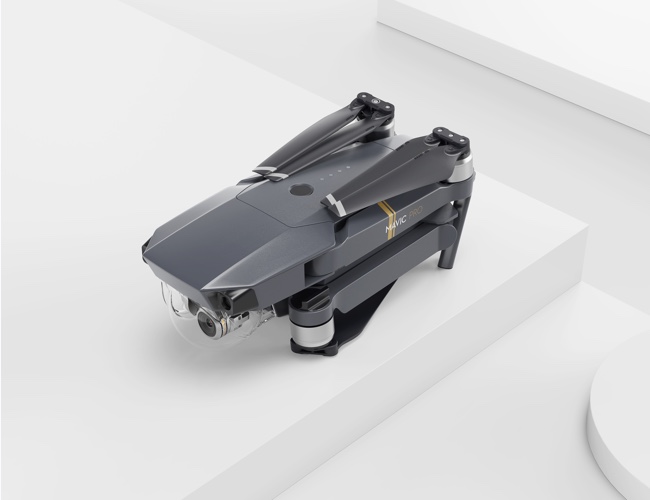 Mavic Pro is a small camera quadcopter for DJI fans and it's impressively portable. It weighs only 743g, to fit into your backpack it can be folded down easily. In fact, it can be reduced to one-sixth of its original size through folding. It has a solid body frame, battery flight time is approximately 25 minutes once charged full and flies with a speed of 40mph. Having a 12 MP camera with a three-axis gimbal and remote control system is stabilized through iOS or Android smartphones. 
Pros:
Portable

Spry Flier

High flight time

Long-range transmission
Phantom 3 is a high-quality drone and easy to operate, so, a beginner can use it without much effort. Right away, you can start capturing professional standard images and pictures using the quadcopter. The camera is mounted on the three-axis to stabilize the gimbal mechanism in order to compensate for the drone movement and for smoothing the vibration caused due to the rotor. There is a 20mm camera that can take quality snaps even in low light. It provides a 94-degree viewability with minimum barrel distortion, multiple resolutions, and frame rates. It can shoot 4k with 30fps and for 720p footage, it can go up to 60fps. It has solid control over acceleration and deceleration and can potentially fly for an average of 25 minutes. 
Pros:
Easy flight

Quick GPS processing

Strong three-axis gimbal

Automated flight modes

Parrot Bebop is a smart drone, capable of capturing the shot from various angles. It offers several flying modes like a point of interest, returns to home, follows me, and many more. It is capable of recording video streams, having a battery back up of 2,700 mAh for 25 minutes of flight time. Control flight through your smartphone and there is an automatic stabilization system. It can detect and compensate for wind disturbances and other obstructions. You can easily adjust the camera's brightness, saturation, and contrast via the application. It has a smart HD camera, 8GB memory, a gyroscope, and an ultrasonic sensor. 
Pros:
Controllable up to the range of 164 yards

Detect disturbances and winds

Xbox compatible controller

Automated flight stabilization

Walkera is a racing drone having a day-night camera vision. It has many extraordinary features to provide you simple customizable features. It has a rugged frame that protects the parts well and parts can be replaced easily. By adjusting the controller specifications the flight can be directed easily. Its high performing, agile, and lightweight device. It has features like 3D aerobatic mode, day-night vision, and optimized flight control system. 
Pros:
Agile

Rugged construction

High-speed flight

Yuneec Typhoon Drone
Yuneec Typhoon a foldable hexacopter with effective features and 4K camera. It has six propellers for enhancing stability and safety. It has an in-built display, android powered remote control that navigates and operates the camera. Various flight modes and GPS connectivity ensure successful operations. To keep parts safe or avoid the collision, the real sense sensors are equipped and camera at 30 fps, it offers 4K resolution. It has rich features like orbit mode, journey mode, 4K HD videography, 12MP still photos, and sonar collision prevention. 
Pros
6 Motors & 4K camera

Semi-Autonomous

Amazing specification and performance

Xiaomi Mi is a ranked budget-friendly drone.it's stable, high performing, and easy to fly. Can fly for 27 minutes and can be controlled up to a distance of 3 km. Amazing 4k GoPro camera provide high image quality. The design is constructed carefully after realizing the importance of automated features within the limited price range. Automated takeoff and landing is possible, return back if there is a weak connection or low battery. In the no-fly region, it stops automatically, with GPS positioning it can be sent to location easily. 
Pros:
Easy to use

3Km control range

4K camera

Conclusion
The leading manufacturers are offering a wide range of quality drones under $1000. So, there are many amazing drones in the market, each of the models have their own specifications and Unique features like high-quality image capturing, flight modes, automated setting, and many more. Choose according to your personal or business needs. The top brands include DJI, Parrot, Yuneec, and more.